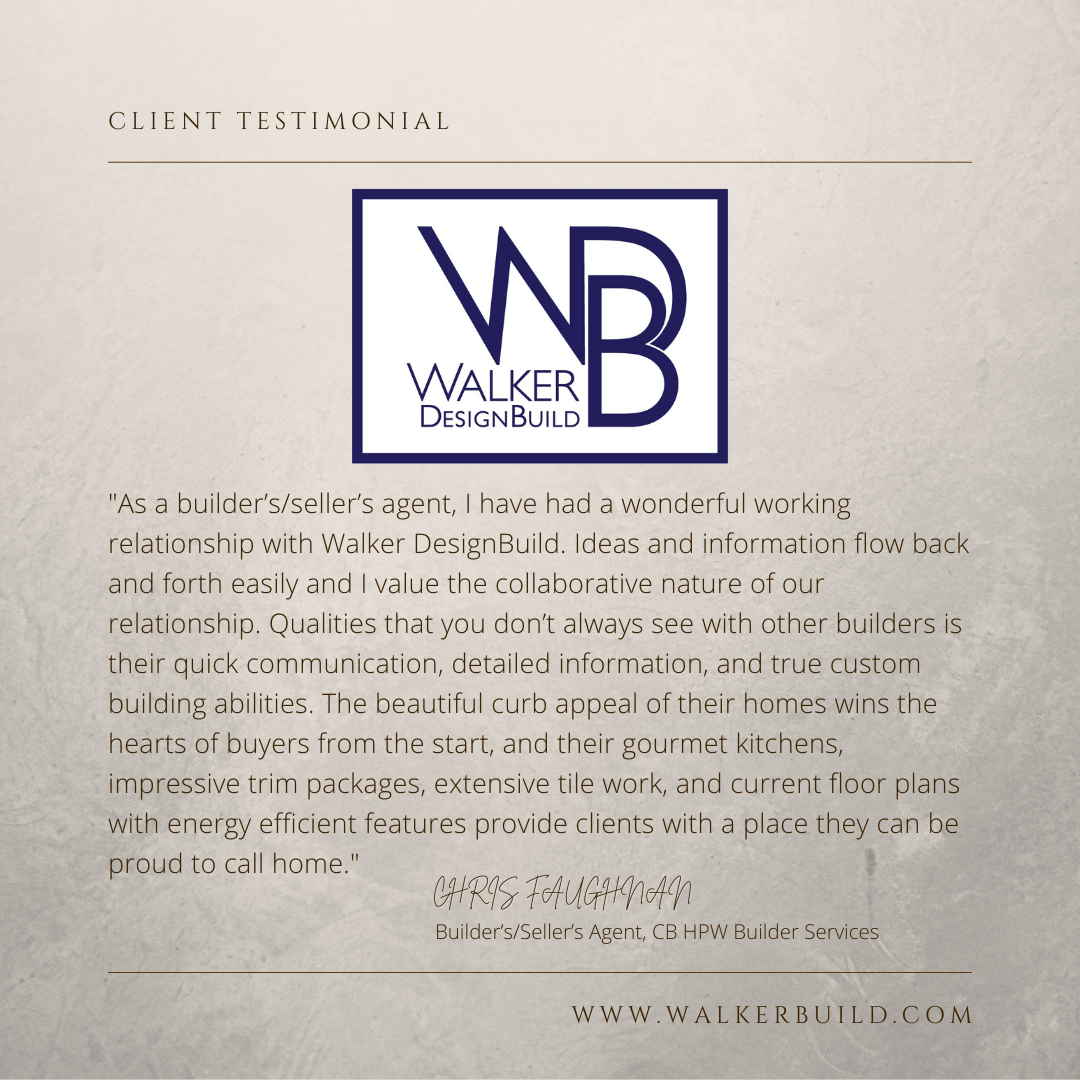 09 Jun

We Value Our Agent Relationships

Knowledge of the local market is of great importance and we sincerely value our relationships with real estate professionals. We thank Chris Faughnan, Builder's/Seller's Agent, CB HPW Builder Services, for sharing his experience of working with us.

"As a builder's/seller's agent, I have had a wonderful working relationship with Walker DesignBuild. Ideas and information flow back and forth easily and I value the collaborative nature of our relationship. Qualities that you don't always see with other builders is their quick communication, detailed information, and true custom building abilities. I never have to follow up with them because they are so efficient in responding to requests for information. When Walker DesignBuild provides details on what they will deliver to their clients, they leave no questions unanswered. I consistently see home buyers extremely pleased with Walker DesignBuild's organized team approach. They work with some of the area's most seasoned architects and are eager to create a custom plan perfect for their buyers. The beautiful curb appeal of their homes wins the hearts of buyers from the start, and their gourmet kitchens, impressive trim packages, extensive tile work, and current floor plans with energy efficient features provide clients with a place they can be proud to call home. Whether buying a finished home or designing a home from scratch, clients will enjoy working with Walker DesignBuild."

We invite you to view more testimonials by clicking here! And we invite you to contact Walker DesignBuild to discuss your new home needs. Call (919) 234-4284.