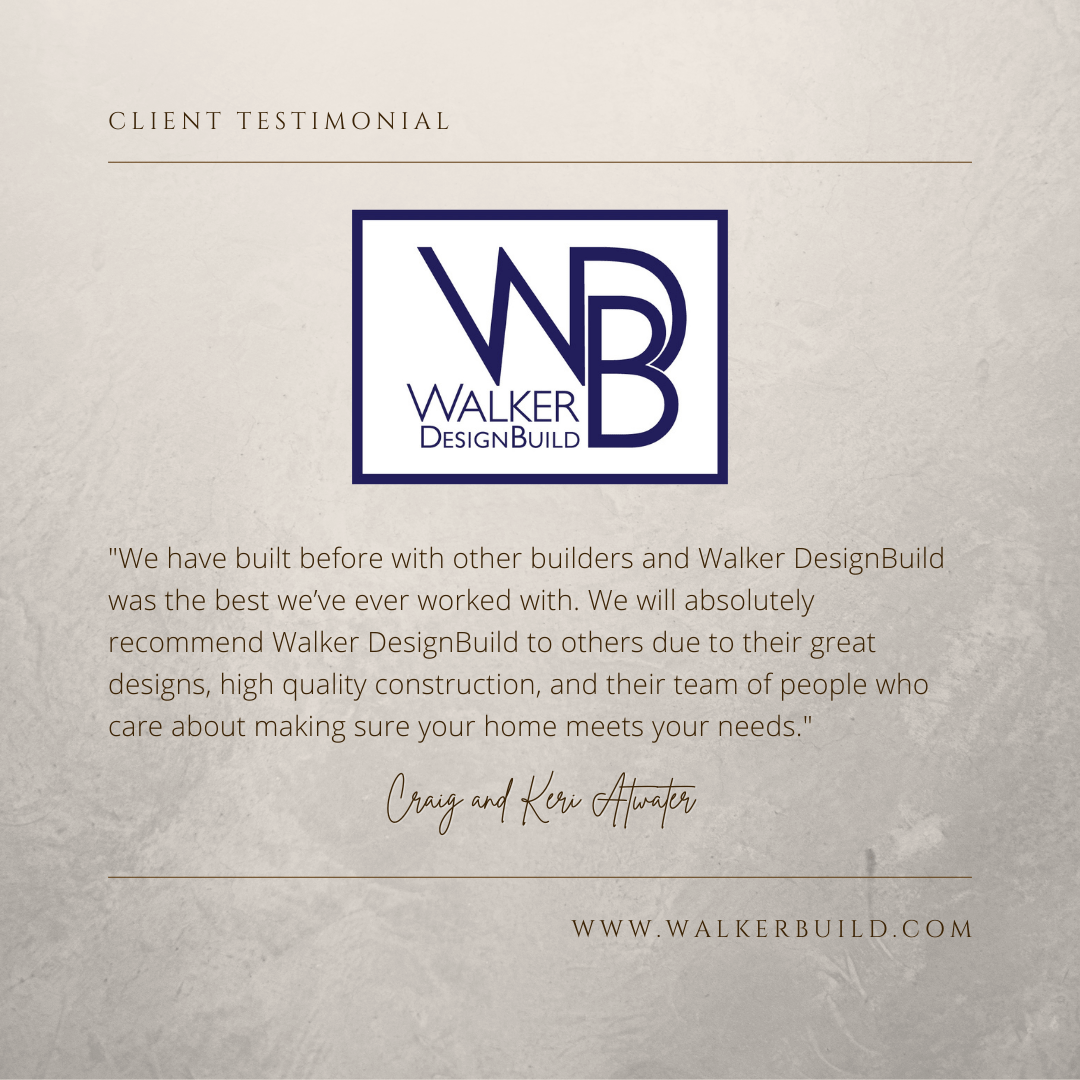 06 Jan

Putting Customers First

At Walker DesignBuild, we take pride in our "hands on" approach to business. Our clients are at the heart of everything we do and we always appreciate hearing from them.

Craig and Keri Atwater shared, "We have built before with other builders and Walker DesignBuild was the best we've ever worked with. We will absolutely recommend Walker DesignBuild to others due to their great designs, high quality construction, and their team of people who care about making sure your home meets your needs."

We strive to establish an atmosphere of trust, service, and personal attention to detail with each and every client.

Review Craig and Keri's full testimonial as well as more client stories by clicking here! And contact Walker DesignBuild to discuss your new home needs by calling (919) 234-4284.